Bernie's insurance plan needs the boot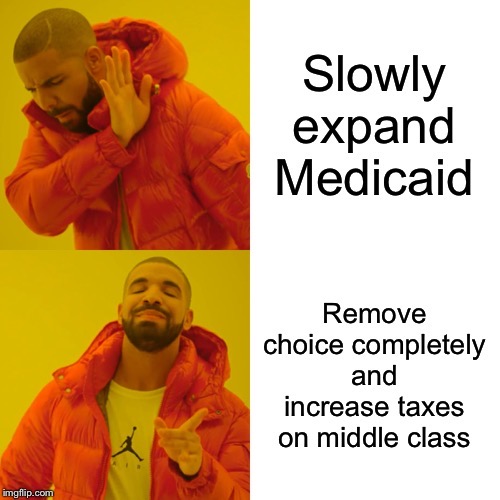 With elections looming over the heads of Americans, voters must pick sides on issues alongside a candidate. While some positions show promise, Bernie's Medicare for All must be recognized as wildly impractical and shoved off the stage of politicians' entertained ideas.
Considered a progressive idea, several Democratic candidates have either supported the single-payer form or a more reasonable alternative. One of the most well-known belongs to Bernie Sanders.
Sanders' healthcare plan consists of zero deductibles, no networks, no premiums, copays, and no other surprise bills. His plan for universal healthcare also provides coverage for dental, hearing, vision, home-based care, in-patient and out-patient services, mental health and substance abuse, and many other services not previously included in the current Medicare coverage. In theory, this sounds amazing. Opening up healthcare to everyone would allow the 27.5 million people in America without it to join the majority of the population. However, looking into the reality surrounding this plan spins a different story.
Starting with physicians, speculated to be one of the most heavily affected, Sanders' Medicare for All plan would cause an onslaught of problems for them.
Enacting Medicare for All would cut not only the average salary of physicians but also the hospital funds, according to Business Insider and The Heritage Foundation. Medicare for All would not allow private insurance companies as an option, effectively cutting off a source of income for hospitals.
A cut in funds and salaries would significantly diminish morale, something that might not cause too much question initially. However, a doctor shortage presently exists and a cut in funds and pay would possibly increase the shortage, making hospitals even less efficient.
Moving on from the medical outlook, how Americans would pay for such nonsense deserves even more questions.
While Sanders will not release a detailed plan on finances, he has given possible ways to pay for it. In a proposal given this year, Sanders suggests that the top one percent should get a heavy wealth tax and Americans who earn above $29,000 will receive a four percent tax.
Enacting a new tax on middle-class individuals and families raises a lot of brows, even if there is no added price of healthcare. Thanks to his elusiveness on specifics, there are no sound predictions on how it will affect the very large middle class, making it impossible to analyze.
Another financial concern lies within the inflation of national debt brought on by Sander's plan. According to him, it would only cost $30 trillion to $40 trillion over a ten year period.
Instead of ridding of Medicaid completely, a possible alternative would be to expand upon what Medicaid currently offers to cover and to improve eligibility if increasing coverage is the goal. A gradual expansion would most likely give the same whiplash to the economy and Americans as Medicare for All.
However idealistic free healthcare may come across, the problems that come along with it under Sanders' plan will not prove worthy.
About the Writer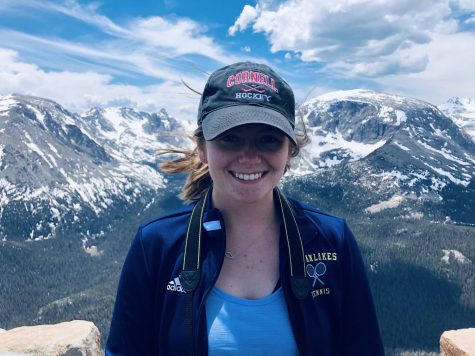 Abigail Hicks, News Editor, Photographer
Abigail Hicks serves as news editor for The Current. Inside of school, apart from journalism, Abigail is a member of Team American Rocketry Challenge,...