Alumnus leaves a legacy of kindness and beauty
April 3, 2017
On Friday, March 31, Paige Marie Neubauer passed away after driving over the median on I-81 and getting hit by a car, not protected by a seat belt because it malfunctioned.
Neubauer, 21, did not graduate from Ocean Lakes but spent her first two years of high school as a dolphin and attended Kellam High School her junior year.
"Paige was an incredibly amazing person," said Joey Peisher, a friend and member of the OLTC with Neubauer. "She was so brilliant and compassionate about everything she did."
With her dad being a dentist in the Navy, Neubauer moved to El Puerto de Santa Maria, Spain, where she finished her primary education at David G. Farragut High School in 2014 before moving back to Virginia and attending Virginia Tech the past 3 years, planning to major in communications.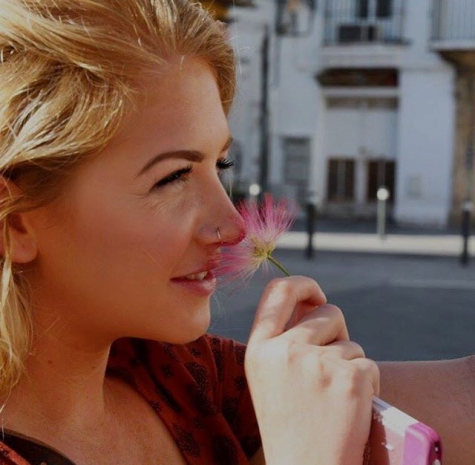 "My girl was an amazing writer," said Lynn Neubauer, Paige's mother. "But she never shared, because she didn't believe in herself."
Before moving to Spain, Neubauer was a dedicated member of the Courthouse Community United Methodist Church, or CCUMC, youth group where she touched many lives.
"Paige made a lasting impression on everyone she met or who knew her," said Megan Auer, Kellam alumnus of 2014 and previous member of the Methodist youth group. "She could make anyone smile, feel loved, or like they were someone special. She was always there for me when I had unspoken prayer request or to send me a message of encouragement right in the moment I needed it."
At Virginia Tech, she became a member of the Delta Gama sorority and worked at the Hokie Grill, where she was known as "Paige from Hokie Grill" and was admired by many people who met her there.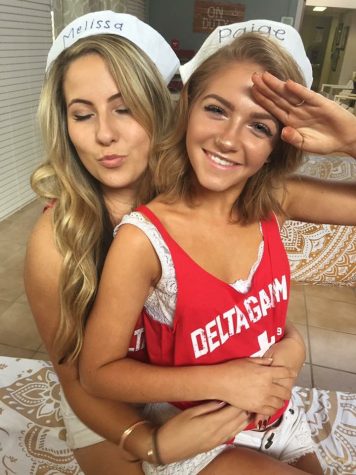 "Paige was one of the most genuine people I've ever met in my entire life," said Caroline Cogan, Delta Gama's chapter president, in an interview with The Roanoke Times. "I don't have any memories of when she didn't have a smile on her face. Our sorority's motto is 'do good,' and she lived by that motto."
On the "Virginia Tech Crushes" Facebook page, students anonymously admit who they like, and Paige was frequently mentioned.
"Paige has been mentioned on there probably more than anybody else," Cogan said. "Because she just had the biggest smile and was so bubbly."
Following the accident, friends and family flooded social media with posts about her genuine kindness, love, and unmatched sense of humanity.
"How you saw the world and the people in it was so refreshing and was a breath of fresh air to everyone around you," said Katie Woelfel, a member of Delta Gama, in a Facebook post addressed to Neubauer. "You touched so many lives with your unwavering kindness and generosity."
Paige was a light that brought happiness to everyone who met her, and her light could not be dimmed by any circumstance.
"I have only ever known one person with such fundamental understanding of love. Love, which encompasses everything of value, is difficult for me to understand," said Pearse Swail, alumnus of 2013. "Humanity, ironically, gets in the way. Which leads me to the only possible conclusion. She was an angel. Literally. An angel. You can't possibly understand if you didn't know her."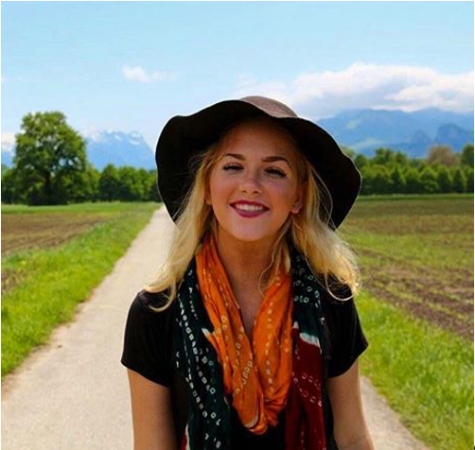 A "service of Death and Resurrection" will be held at Courthouse Community United Methodist Church on Saturday, April 8, at 1:00 p.m.
"This is a celebration of life," said Lynn Neubauer.
Read more about the accident at http://pilotonline.com/news/local/year-old-virginia-beach-woman-dies-in–vehicle-crash/article_08bcc3ec-7daa-5586-b690-06911295903a.html