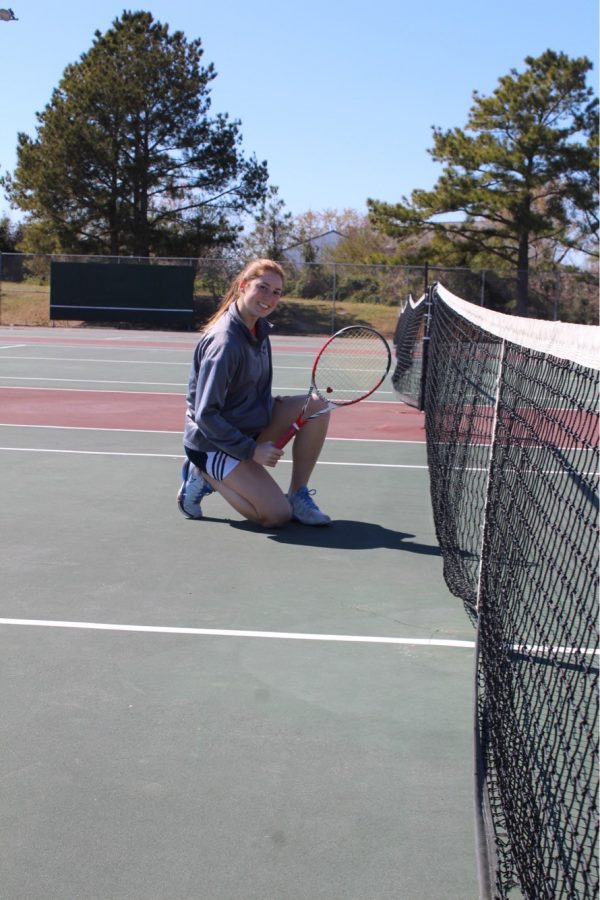 Senior leads tennis team with laughter and hard work
April 20, 2017
Leading the girls' tennis team with laughter and hard work, senior Kiersten Honig puts extraneous efforts into her athleticism while also making sure to have fun with her teammates.
"She plays sports all year round and works hard at practice every day," said coach Lindsay Clauer. "She is serious about the sport, but she makes practice fun and is very light hearted."
Her great skills have developed over the past four years on the team and come with a quality of leadership that helps to advance the team.
"[There is] a lot of joking around and inside jokes," said Clauer. "But she also is a good teacher to some of her peers that aren't as experienced in the game."
Kiersten loves the environment the team builds, and her love for her team is as great as her love for the sport.
"I like practicing with my teammates," said Kiersten. "They're fun and we all joke around and have a good time."
Through every trial, she has maintained an outstanding
"I like playing [tennis] because it wasn't a sport in middle school, so having it in high school is just separate and different," said Kiersten. "I just love the sport and love being out there."