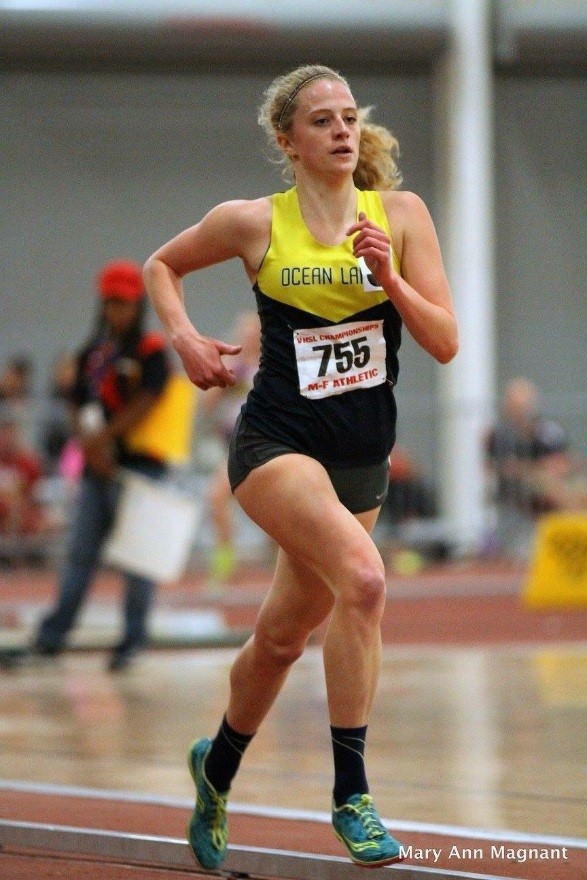 Runner takes state championship title, leads teammates in hard work
April 20, 2017
Wind rushing against her face as she races toward the end of the race, senior Madeleine king crossed the finish line with a time of 11:04 in the 3200 m at the Boo Williams Sportsplex in Hampton, giving her the title of the track and field 6A state champion.
"States was amazing," said Madeleine. "I think going into it, it was a really fun experience, it's something I've dreamed about forever, winning a state title."
With States being merely a result of all her hard work, she leads by example and encourages her peers to work just as hard.
"Madeleine has been a terrific leader for us by her mentorship of young people," said track coach Michael Nestor. "She is serious about work, but she's very playful when we are not working."
Madeleine's playful personality comes out around her teammates, where she is doing what she loves with people she loves to be around.
"I think of the team and the environment Nestor builds and I just love going to practice every day," said Madeleine. "I have a whole team full of friends that I get to see every day, and it's made me happier and happier to come to school every day and be able to connect with more people."
Madeleine has become a role model to her teammates in all grades.
"Madie is always very encouraging to everybody on the team and she's an inspiration to everyone on the team," said sophomore Liv Scharfe. "Not only to the people she practices with like the varsity guys, but also to the new girls who need someone to look up to."