Takes a shot at teaching photography
After seven years, history teacher Alissa McCoullough will focus on teaching photography.  Only two weeks into the school year, she was asked to teach photography.
¨I think it was easier for them to hire a new history teacher versus hiring a tech ed/photography teacher,̈  said McCoullough. 
According to her, she took the position because she is excited about the new opportunity. 
¨I love the hands-on-ness. I really want to incorporate as many field trips as possible, create projects, and really spark a love for the hobby in the kids. I want to give them a creative outlet and make them feel like artists. ̈
Considering she's always taught history, a subject most students find boring, she looks forward to the  ̈good vibes ̈ that teaching photography will bring. If a student elects to take a class, they will have more interest and will invest more time and effort. 
Teaching photography also has its benefits with teaching styles. 
 ̈The classroom is so much more relaxed being in the elective department. The government is not in my classroom, like with standardized testing. There is so much more opportunities for the students and the material doesn't have to be as structured.¨ 
McCoullough is also the photography club sponsor, which shows that she, herself has a huge interest in taking pictures. She began taking pictures of her kids and fell in love with being able to capture those special moments. She also enjoys drawing attention to the beauty in each moment and memory. 
¨I really like looking at the images later and remembering that moment in a really beautiful way. Capturing these moments became addicting,̈ she said. 
¨I am excited for the changes it's going to bring and all of the fun opportunities that will come with it," said McCoullough. "Also, the darkroom is sweet, and I'm extremely excited to use and experiment with that." 
About the Writer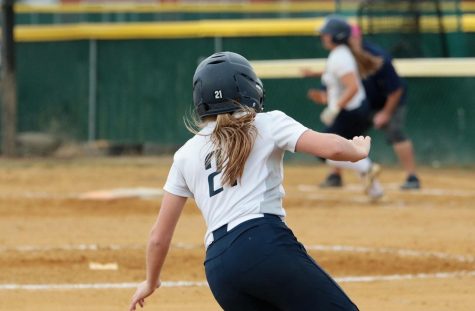 Hannah Jones, Staff Writer
Hannah Jones is a second year staff writer for The Current who also participates in playing softball for the school.
She enjoys being around her friends,...