Homecoming weekend radiates success
SCA showcased a warm homecoming weekend despite the cold weather. With the completion of the hall decoration, assembly, game, and dance, students got their "glow" on.
"I think that the dance this year was fabulous and that this year the different grades went really hard on the hallways," said junior Meher Mohan.
At the assembly, students and faculty watched multiple performances such as the dance team, step team, competition cheer team, and even the band's award-winning show, Blackbird.
"It's always a pleasure to watch the Royalty Step Team and cheer team's flashy moves. The band's performance sounded amazing," said senior Isaiah McKinney.
That evening, the football team celebrated their senior night and homecoming game with a 48-10 win over Bayside.
During halftime, students did their best to stay warm during court presentation, with Angelo Shaw and Aliyah Webster crowned king and queen. The band followed with a full performance.
"The homecoming game was fun even though it was cold," said Isaiah.
On Saturday, students sported glow in the dark bracelets in honor of the theme, "Ready, Set, Glow!" at this year's sold-out dance event. Decorations included multiple banners, a large balloon arch, photo booth, and strobe lights.
"SCA spent all day setting up for homecoming and it definitely paid off," said SCA Vice President Ally Bastable. "Everyone had such a good time and it was a very successful event."
About the Writer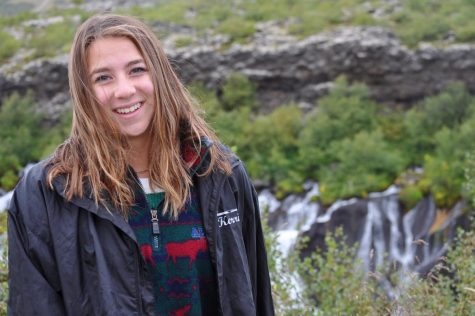 Katie Kerrigan, Co-Editor-in-Chief, Webmaster
Katie Kerrigan is both the co-Editor-in-Chief and Webmaster for The Current. She serves as an executive officer and regional leadership council member...