Geology students travel to Coastal Studies Institute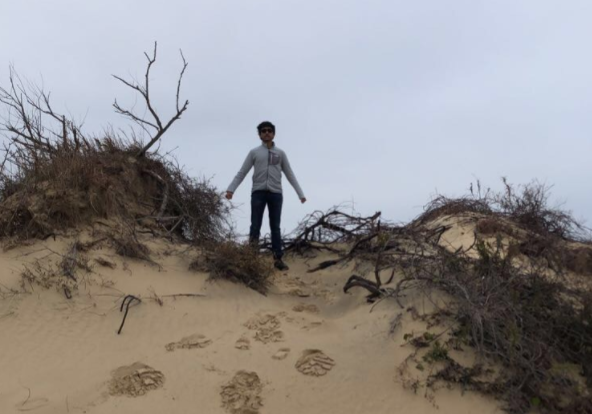 Geology teacher Laura Eldredge led students on a field trip to the Coastal Studies Institute on Nov. 18.
Students participated in both a presentation and an activity in order to better learn about the Outer Banks receding coastlines and the threats it poses.
"It was a fun way to get a better idea about the effects of weathering and erosion," said senior Jack Wills.
The classes also explored Jockey's Ridge State Park. This was their second field trip of the year, the previous one being a trip to the Natural Bridge.
"I really enjoy the trips made by geology. It makes class more interactive," said Jack.