Hampton Roads citizens seek local coffee shops
There are many franchised American businesses that sell coffee. They are all perfectly capable of making consumers happy; however, those who want to immerse themselves in Hampton Roads culture may seek something locally-based.
Luckily, Virginia Beach and Norfolk are swarming with local cafés that all seem to bring something unique to the table.
1. Zeke's Beans and Bowls
616 Norfolk Ave., Virginia Beach, VA 23451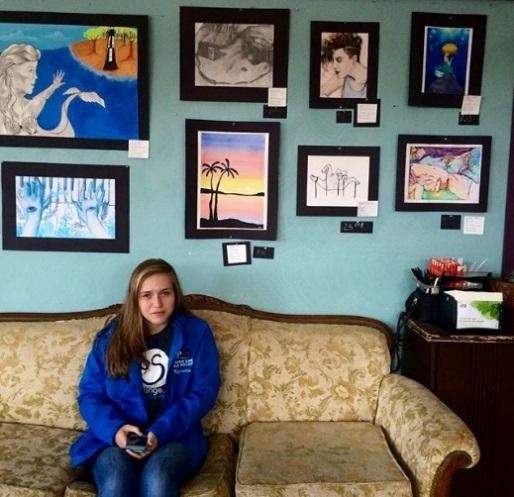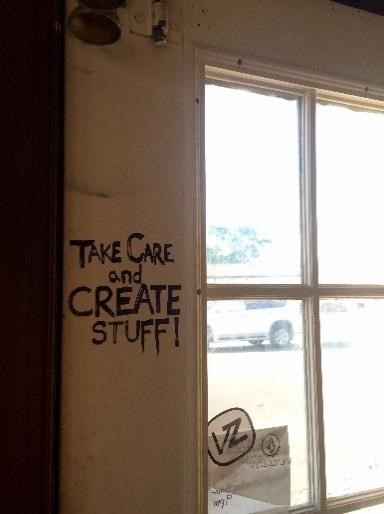 Zeke's is a local café that serves a variety of things, including coffee, wraps, and acai bowls.
"The scene is relaxed and island-y," said sophomore Rachelle Jacob. "It's the type of place you can really sit down and enjoy."
Limited outdoor seating is available.
2. Bad Ass Coffee
619 18th St, Virginia Beach, VA 23451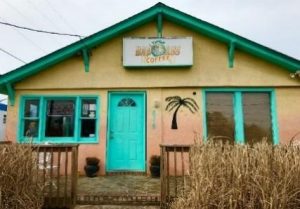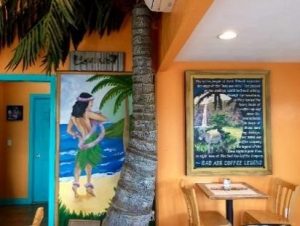 Another oceanfront coffee shop, Bad Ass is known for their Hawaiian roasts and relaxed interior. The café's bright walls and Hawaiian memorabilia contribute to an overall tropical feeling.
Limited outdoor seating is available.
3. Java Surf Café & Espresso Bar
1860 Laskin Rd #122, Virginia Beach, VA 23454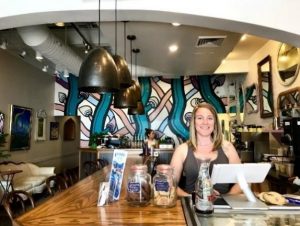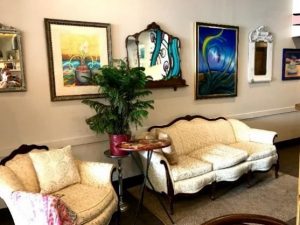 Java Surf has two locations in Virginia Beach and one in Norfolk. Owner Rachel Appleton established the Oceanfront café with her husband five years ago, and since then they expanded to the two other locations. Appleton focuses on combining good food and coffee with human connection and interaction. "After a customer leaves, what they remember is the environment, not the coffee," said Appleton. The cafes' ambiance can be described as easy-going and airy.
Outdoor seating is available.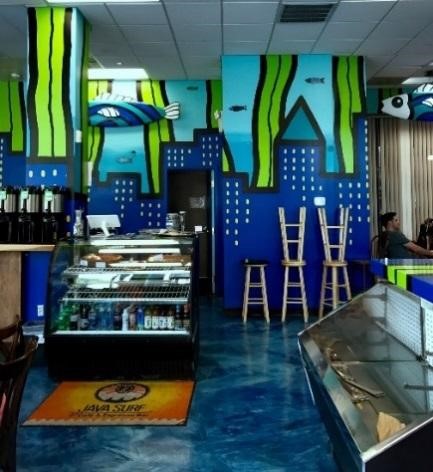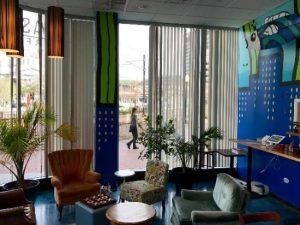 4. Three Ships Coffee Roasters
607 19th St., Virginia Beach, VA, 23451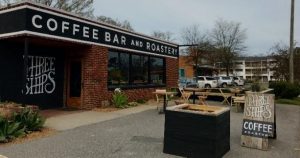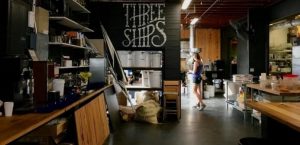 Three Ships is another oceanfront café. They offer a variety of imported teas and coffees. With a completely open floor plan, you are able to watch their in-house roasting processes.
Inside is lit sparingly with small trinkets and plotted plants dispersed about. The décor is modern and rustic but functional.
Outdoor seating is available.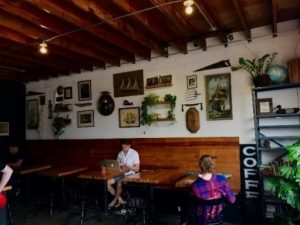 5. Daily Grind
168 Central Park Ave., Virginia Beach, VA 23462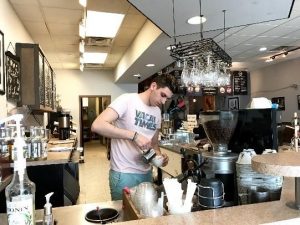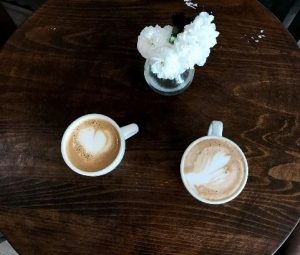 Daily Grind has been an independent café for four years. All of their products are sourced from Europe or made in-house. The café's focus is providing quality coffee and authentic European taste.
"We've had people from France and Italy say that the espresso is just as great as back home," said manager Vlad Ursus.
The Daily Grind also believes in establishing a relationship with the customers.
"I look at the customer and whenever they order something, I adjust it personally to them," said Ursus.
2% of the cafes profits go toward cleaning up the water in Chesapeake Bay.
Outdoor seating is available.
6. Roast Rider
1554 Laskin Rd #116, Virginia Beach, VA 23451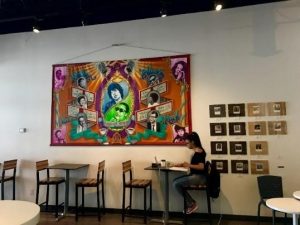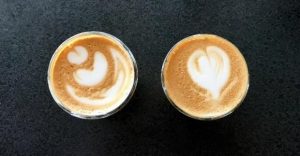 Roast Rider, a Hilltop-based coffee house, is one of the few cafés who provide third-wave coffee. They concentrate on interacting with farmers on a better level.
All of Roast Rider's syrups are made in-house and their products are ethically sourced.
The café itself is open and breathable and a good place to read or study.
Outdoor seating is available.