NHS partakes in survey for local government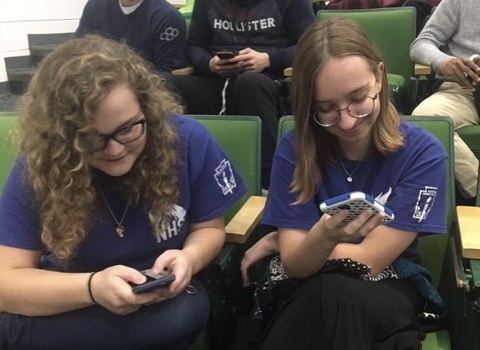 National Honor Society members completed a survey to renew the comprehensive plan during a recent general meeting.
Completing the survey allows citizens of Virginia Beach to help establish community development goals for transportation, utilities, land use, recreation, and housing. The questionnaire is updated every five years.
"[Students] recognize how important it is to do one's civic duty and join in the conversations steering our local government's decision making," said National Honor Society co-sponsor, Allison Graves.