Emotional intelligence has value in medical field
As part of his senior project, Alex Cigularov held a presentation during lunch to discuss the importance of emotional intelligence in healthcare professions.
Emotional intelligence, also referred to as EQ, is defined as the ability to understand, manage, and effectively interpret our emotions and the emotions of others. He emphasized the importance of these skills in medical professions and their use in patient interactions. 
"Is there mutual respect? Is there mutual communication?" Alex asked.
Alex spent a total of 72 hours working with an anesthesia team at Virginia Beach General Hospital, observing over 30 surgeries first hand. This experience in the hospital environment showcased how EQ can impact interactions in the professional world.
"Smile, remember names, don't criticize, condemn or complain, and give honest information," said Alex, giving the audience tips to demonstrate high EQ.
About the Writer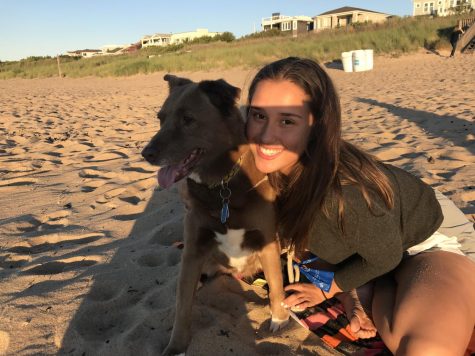 Desiray Martinez, Staff Writer
Desiray Martinez is a second-year writer for The Current.  She has a huge passion for the environment, animals, music, and loves Jesus.