Astronomy class explores constellations with virtual reality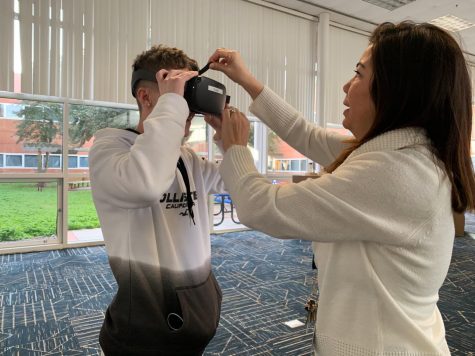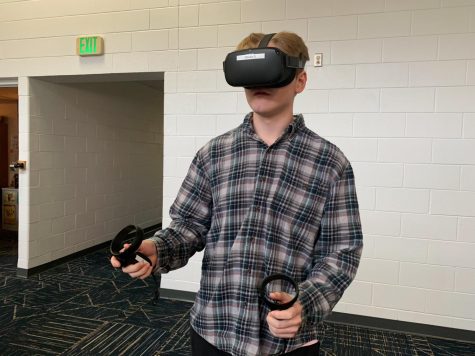 Michelle Bailey-Hennessey's and Mindy Carbonneau's students learned about constellations with virtual reality goggles in the library this past week.
Students utilized the school's new Oculus Quest virtual reality goggles to view different stars in various constellations.
"I realized that [Oculus Quest VR] tied in perfectly with what we were just getting ready to cover in class, so I was really excited to test it," said Bailey-Hennessey. "It's a new and different way for my students to gather information."
Through the Star Chart app, students identified the location, visual magnitude, classification, and distance of the main stars in each constellation. 
"There are a lot more applications that we would like to use virtual reality for in the future," said instructional technology specialist Meri Riddick. "Ultimately, we would like to get some 360 cameras so that our students can create 360 videos."