Former dolphin roots for alter ego, grinds for success
The alarm blares at 3:15 a.m. as alumnus Brandon Simmons, a linebacker from the class of 2014, starts his morning routine. 
Between 4 and 7:30 a.m., Simmons works out to prepare his body and mind ready for the rest of the day. While some people might call it crazy, Simmons calls it consistency.
"I know what my purpose is…being the best version of myself," said Simmons.
Simmons returned to Ocean Lakes during Founders Week to share his story and inspire others to pursue their dreams.
"Are you doing the things you have to do to get to where you're going?" asked Simmons, who is currently working towards a Master's degree.
Throughout his childhood, Simmons experienced hardships such as academic struggles and the divorce of his parents, but he did not let that stop him. 
"I had to beat the odds. Everyone has the ability to beat the odds. It's about the energy you put out in the universe. Mamba mentality, right?" said Simmons.
Throughout his middle school, high school, and college career, Simmons hoped that he would make it into the NFL. Unfortunately, that dream did not come true when he did not receive any offers after the Pro Bowl. 
Simmons had to face reality.
"I realized what my purpose was. To become a motivational speaker. People will remember you for the people you move," said Simmons. "I want to inspire people all over the world. I want to be phenomenal."
About the Writer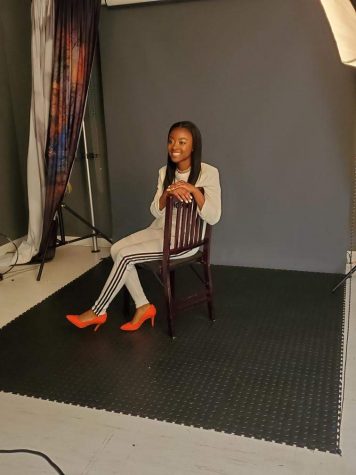 Diamond Williams, Staff Writer
Diamond, a senior, is a second year journalism student. As president of the S2S (or Student 2 Student Club) she welcomes new students to the community....