Welcome to the 948
Hampton Roads due for new area code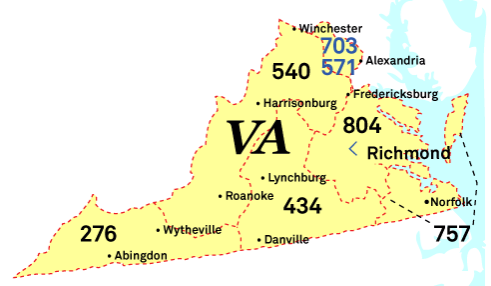 The 757 area is running out of phone numbers and will soon have to add another area code, making the common "757" nickname inaccurate. Under a relief plan from the State Corporation Commission, the new 948 area code will be phased into the 757 area.
The North American Number Plan Administrator states that the expanding number of devices exhausts the number of available phone numbers. However, not everyone is ecstatic about the idea of destroying a small piece of local culture: the 757 nickname. 
"It's stupid. I mean, we're known as the 757," said senior Bella Fox.
The SCC has determined that an overlay of the 757 area code, which would allow them to add another area code without eliminating the preexisting one, will be the least disruptive to customers in the area.
"Someone calling me with a 948 number will shock me," said Tyson Cooper.
It is expected that the numbers will run out in 2021, and the 948 will be phased in shortly afterward. Any numbers with a 757 area code will remain the same.
"757 is part of the culture here," said Tyson.