Just another obstacle
Senior to continue baseball career despite canceled season
This baller was not just named the 2019 All-Tidewater second team at his position, third baseman, but he was "primed" for much more in 2020.
Jonny Wall started to shine last year when varsity baseball went far into the playoffs but fell short to the Westfield Bulldogs in the Class 6A state semifinals. Despite the team's defeat at the end, it was clear he would be a standout.
"He was primed for an All-State type of season; he was leading his team to a championship," said baseball coach Peter Zell.
Coach Zell holds his players to a high standard, and he's never afraid to show appreciation and spread good word about his players.
"He's one of my favorite of all-time players," said coach Zell. "He is the best. He's a ridiculously good player and even better person."
Jonny knows it isn't only skill and performance on the field that makes a player great.
"I think people see me as a better player because of how I carry myself on and off of the field," said Jonny. "That's what makes players better; it's how they lead."
Seen as a strong player, Jonny's coaches and teammates hold him to a high standard.
"Personally, I believe that it helps me by having to live up to that title, which elevates my game to higher levels," said Jonny.
Though players prepared and practiced for days and hours weekly, the excitement has come to a halt. Sports across the state have been canceled, and the baseball team lost their 2020 season due to COVID-19.
"It definitely sucks; we were all excited for the opportunity to win a championship, especially the seniors," said senior and teammate William Webb. "For some, we will never play baseball again, so it could definitely be a weird way to end it."
This will not be the last time Jonny plays, though.
On National Commitment Day, Jonny chose Roanoke college to continue his baseball career and education. Roanoke won the Old Dominion Athletic Conference championship back in 2017 and was ranked No. 7 in the nation for Division III baseball in 2018.
"I chose Roanoke because it would give me the best opportunity to play in college and to continue my education," said Jonny. "There were other options that weren't the fit for me."
About the Writer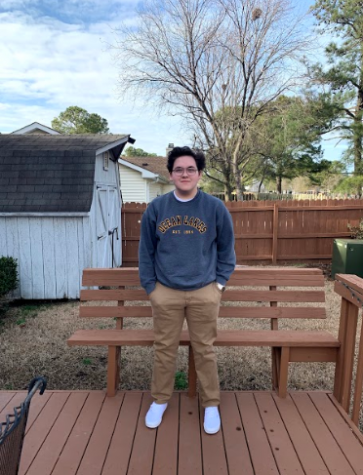 Jacob Ward, Features Editor
Jacob Ward is the Features Editor, and in his second year of journalism. He has a huge love for music and a big fan of basketball. He plans to go to college...