'Coronacation' DIY: face mask edition
COVID-19 continues to sweep the globe, claiming thousands of lives and essential medical supplies. As more people contract the coronavirus, the risk of catching it increases. 
In order to slow the spread of the virus, the Center for Disease Control and Protection, the CDC, encourages everyone to avoid public settings but recommends that individuals wear cloth face coverings if they do intend to leave their homes.
"Cloth face coverings fashioned from household items or made at home from common materials at low cost can be used as an additional, voluntary public health measure," said the CDC.
The CDC also emphasizes that cloth face masks do not prevent COVID-19 but do slow the spread of the virus. This institution and many others offer face mask tutorials and fabric templates for anyone with intentions to enter a public setting in this time of pandemic.
On Mon., April 6, Gov. Ralph Northam asked Virginians to wear face masks outside.
"If a person is wearing a face covering, it is less likely that droplets from a sneeze or from talking will spread into the air, " said Northam. "It will also make you more aware of accidentally touching your face. You don't need a medical-grade mask to do this; in fact, you can make your own."
About the Contributor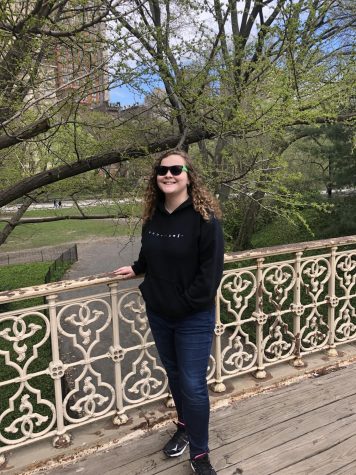 Autumn Williams, Staff Writer
Autumn Williams is a Math and Science Academy senior and first-year journalist. She serves as Debate Captain, Spanish Honor Society President, and NHS...