Virginia Beach Joint-Use Library reopens with new safety measures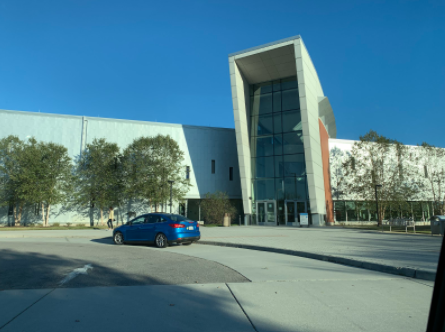 Tidewater Community College/Joint-Use Library recommenced to welcome the public back with limited services on Nov. 9.
With COVID-19 restrictions, such as wearing masks and eating or drinking restrictions, the facility operates on a new system to keep the public safe.
"The second floor is open to currently enrolled TCC students only, the first floor is for public patrons only. Students have unlimited time in the library, but public patrons are asked to keep their visit to an hour," said librarian Cheryl Nabati.
In order to provide the utilities of the library amidst lockdown, the staff created online programs and digital resources that have been recently added to VBgov.com.
These programs consist of clubs, job resources, craft demonstrations, digital books, audiobooks, and educational materials.
The Joint-Use Library is open from nine to five throughout the week and closes during the weekends.  The library staff works to offer as many services to the public as they can. To learn what those services are, check out their website online @libguides.tcc.edu.
"This place has been one of the brightest parts of such a dull time of COVID restrictions; my son craves books, and with the online holds pickup available, we have started coming twice a week to grab our new slew of books," said Kelsey Leuzinger.
Patrons and travelers like Leuzinger, who frequent this location often with her son, appreciate what this library has to offer during these times.
"I'm so thankful for the people and organizations like this willing to try during this time; it makes a huge difference in peoples' lives," said Leuzinger.