VHSL Gymnastics Coach of the Year
VHSL awards Ocean Lakes' very own, Jennifer Ramey, gymnastics coach of the year. 
"Coach Ramey is so unassuming. She doesn't know how good she is! Coach Ramey builds excellent rapport with her gymnasts, and she has the technical experience and knowledge to develop them into top competitors. She is very deserving of this award," said Dr. Claire LeBlanc.
She has been the gymnastics coach at Ocean Lakes for 20 years now; she has heightened her experience with gymnastics throughout the years and has significantly impacted her students and athletes. Ramey makes sure her athletes are prepared for their upcoming events by constantly practicing with them. She creates close bonds with her athletes that pushes them to do better. 
"She made strong relationships with all her athletes to ensure they would perform their best at their events," said sophomore gymnast, Leila Snellinger. 
Ramey's determination, talent, and bonds with her students show just how deserving she is of this award. 
"Anyone who knows Coach Ramey knows she's more than just a coach or teacher. During the cheer season, she would help us with practice but also ask me how my sister was doing or what I plan on doing for college," said former cheerleader Baylee Agagas. "Everyone would talk highly of her, and I think she deserves this award because she wasn't just a coach during the season, but also a friend you could talk to about other things than sports. I think we need more coaches like Ramey because she not only helps you become a better athlete, but a better person for the future."
About the Writer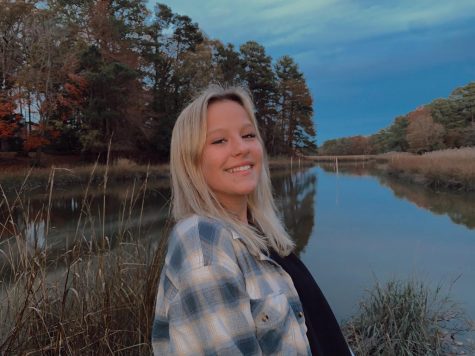 Olivia Howes, Staff Writer
Olivia Howes is a first year journalist for The Current and a sophomore. She enjoys hanging with friends, watching Netflix and shopping.