Inauguration Day officiates new leadership
Joe Biden took the presidential oath of office on Jan. 20 at noon, swearing him in as the 46th president of the United States. 
Minutes earlier, incoming Vice President Kamala Harris stated the vice presidential oath, granting her the title of first woman, first African-American, and first Asian-American in that degree of office.
"Now hear me clearly, disagreement must not lead to disunion. And I pledge this to you; I will be a president for all Americans, all Americans. And I promise you I will fight as hard for those who did not support me as for those who did," said President Biden in his inaugural speech. "We're making democratic history."
AP U.S. teacher Erika Connolly had a few remarks to share as well.
"The Inauguration reminded me of our country's history and our democracy, both of which are things on which we should be reflecting right now. We have had contentious elections and eras of history, and our country is still operating with the same Constitution," said Connolly. "I enjoy listening to every Inaugural Address to hear the optimism of the new administration, regardless of whether I voted for the winning candidate. There is something uniquely American to see the former presidents and the pageantry of the day."
About the Writer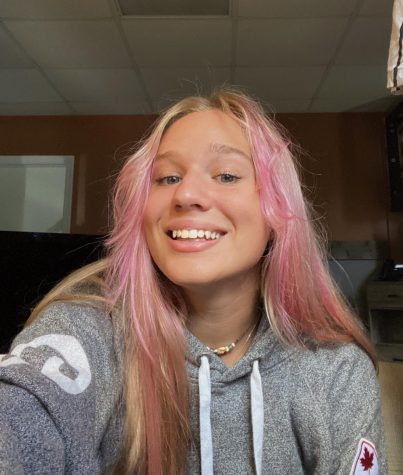 Ashten Asimos, Video and Social Media Editor
Ashten Asimos is a junior who serves as Video Editor for The Current. Her favorite things include the beach, spending time with her friends, and apple...