Field hockey team played rival Bishop Sullivan in fast rolling game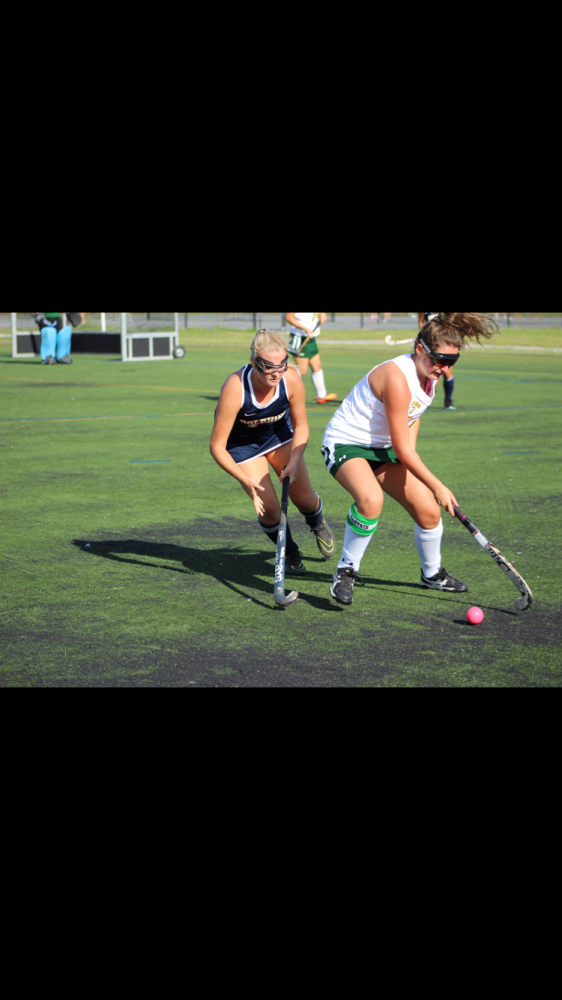 On Thursday, September 7, The Ocean Lakes Lady Dolphins competed in their second field hockey game of the 2017-2018 season. Despite their loss against Cape Henry Collegiate on August 31, the team came together in practice and as a team to improve their mistakes and errors from the previous game before they played Bishop Sullivan.
"I felt very confident in myself and my team going into the game, I knew we would work together to play well and would use the things we learned in practice against Bishop," said senior and team captain Kerrie Lorenz.
Efforts paid off, and the Lady Dolphins defeated Bishop Sullivan with a final score of 5-2.
"I try to encourage my teammates if I see them giving up on the field or fighting for a ball," said senior and team captain, Bianca Acosta.
The Dolphins finished their season with a 14-6 record, including a 2-1 victory against Princess Anne and advancement into the semi-finals where they played Cox, losing 0-4.