Track makes history at new Virginia Beach Sports Center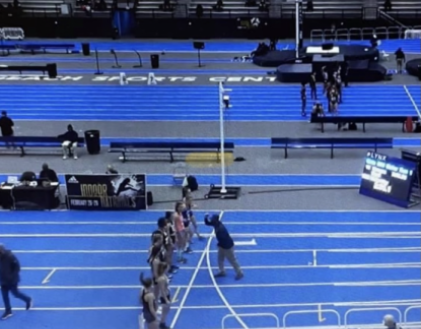 At the recent VA Showcase and 757 Showdown, track athletes rewrote history.
Senior Owen Lipps placed 3rd in the 800m, and Owen's time of one minute and 57 seconds earned him a spot at #23 in the country, while junior Aniya Mosley won the 800m with a time of 2:12.9 seconds. Her time sealed her spot as #10 in the U.S.
According to track coach, Michael Nestor, all of the runners have shown initiative to stay focused, and they have seen great results. Glenn's 300m time of 35.1 seconds is currently ranked 20th in the country at a beach district meet, and Hayden's 500-meter time of one minute and four seconds, ranked him #9 in the country. 
"Approximately 2000 kids participated from a large number of states. It was held at the new Virginia Beach Sports Center," said Nestor, who noted that the facility is remarkable, one of the best in the United States.