Campos takes 'outstanding' to the next level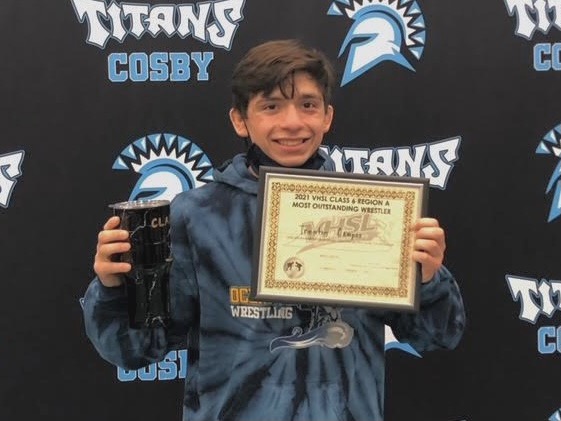 Junior Trenton Campos placed second in his weight class at a state wrestling tournament last Sunday on Feb. 21.
"Trenton has earned every bit of success on the mat. He lifts, trains, and wrestles everyday. He always attends any off season club session or wrestling event," said wrestling coach Christopher Barnhart. "He is the ultimate teammate for others. Trenton makes everyone around him a better person with the way he lives his life and cares for everyone."
On Feb. 15, Trenton wrestled at regionals alongside his brother, freshman Jaden Campos, where they both placed first in their weight class. Trenton was voted the 'Outstanding Wrestler' of that tournament.
"I think that I wrestled the best that I possibly could've given out on the mat," said Trenton. "At all the meets I was just happy to be out there wrestling and was grateful to be competing with the amazing coaches and athletes that I had on the team with me."