Virginia Teachers for Tomorrow to resume internships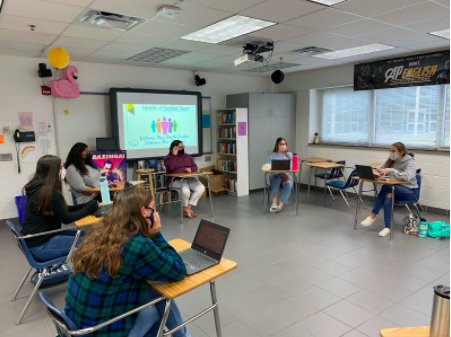 Virginia Teachers for Tomorrow coordinators recently decided it would be safe to resume internship opportunities at local schools. The course typically allows students to intern at local schools and gain experience in the field of education, but the internships were uncertain due to COVID-19. 
"This year's VTfT (Virginia Teachers for Tomorrow) program is pretty small due to the 4×4 scheduling and some seniors graduating early. But 10 OLHS students will be leaving the building to intern at local elementary and middle schools," said Tasha Hurst, VTFT teacher.
The class prepared to shadow teachers and serve students even though the internships were still unapproved.
"We found out that we would most likely be able to get back into classrooms when we started the course in the second term, and we just got confirmation that we are going to be able to," said VTfT student Ally Hudome.
The interns' focus has been on learning the best practices.
"We've been going over different ways to accommodate special education students and students that experience barriers to learning," said Ally.
The program was modeled to maximize time in classrooms for the interns.
"We typically intern at the closest schools to maximize classroom time. Ocean Lakes Elementary, Corporate Landing Elementary, Redmill Elementary, Birdneck Elementary, Corporate Landing Middle, and Princess Anne Middle are the schools we typically use for Spring Internships," said Hurst. 
This course has given students the opportunity to gain hands-on experience in a classroom since its creation. 
"It is a fantastic opportunity for students who may be interested in pursuing a career in education," said Hurst.