Boys volleyball trounce the Wildcats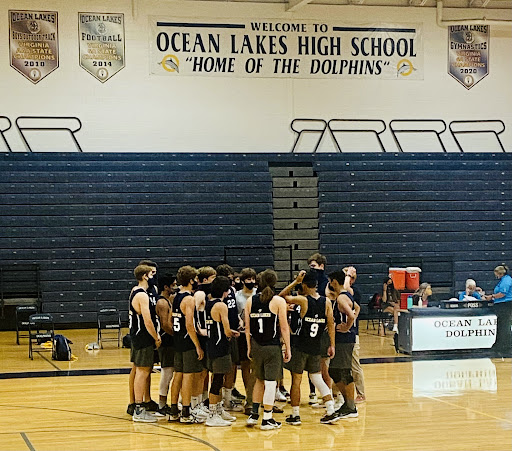 Varsity boys volleyball trounced the Great Bridge Wildcats 3-0 on Wed., Sept. 8. 
The Dolphins faced adversity this game, after suffering a 3-1 loss against Princess Anne on Aug. 31, due to position changes of core players.
"Our team had to overcome some adversity today; we had people playing different positions," said senior Nick Bond. 
However, the team still rallied to win in dominant fashion, taking a 3-0 victory against Great Bridge, a significant improvement from last week's match.
"As a whole, we picked each other up to push a 3-0 victory," said Nick. 
The Dolphins' next home game is on Tues., Sept. 14 against Green Run at 5:30 p.m.