S2S welcomes new students with treat bags
Student 2 Student, a student leadership program and designed as a support system for military children who switch schools frequently, assembles welcome treats after school.
Any new students will be welcomed with gift bags created and filled with gifts, like colorful sticky notes, patterned pencils, candy, an informational sheet about our school, and a welcome note.
"The idea is to make every student feel welcome to our school," the president of S2S, said senior Mickinley Pylman. "We want them to be happy because we know how hard it can be."
Guidance distributes the bags to all new students on their first day of school and welcomes them with a building tour.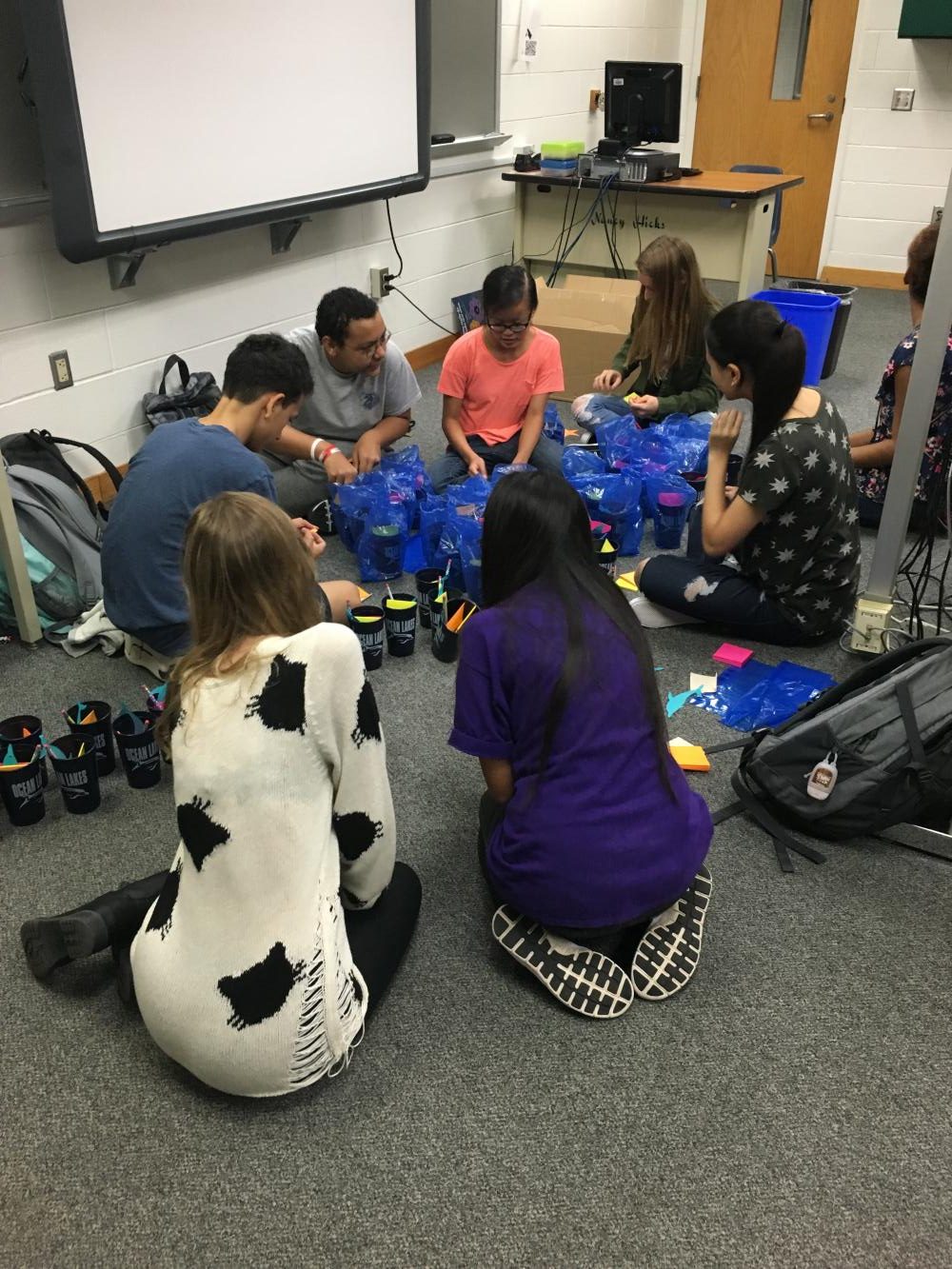 "We want all of the new students to feel right at home, like they're a part of the dolphin family," said Mickinley.