Smile bags bring joy to kids across Virginia Beach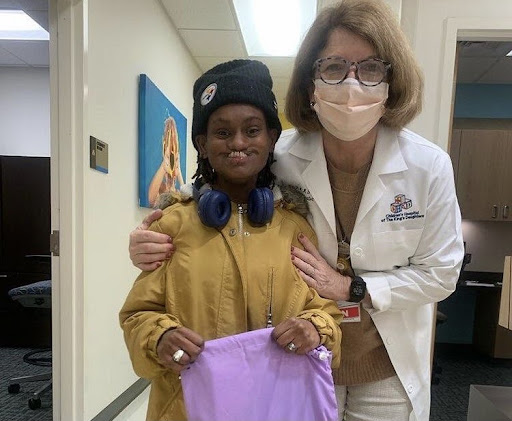 Operation Smile Club, a nonprofit organization, created "smile" bags for the kids at CHKD (Children's Hospital of the King's Daughters) Jan. 14, and they distributed on Jan. 17.
"Our club is so happy we were able to provide a small gift on a challenging day for these children," shared Sonia Kekeh, who posted recently on the Operation Smile Club's Instagram.
The donations of a few people allowed for the club to distribute the bags to several happy patients.
"So far I'm really enjoying the club; everyone is super welcoming and dedicated to helping the organization. My favorite part is knowing that the work we do is actually put towards a really good cause," said junior Kaylyn Luppino, club member.
So far they have donated smile bags to CHKD and made bracelets and cards for cleft lip patients. They plan to sell Valentines Day candy to raise money for Valentines Day cards that will be given to a local retirement community.
"Everyone in the club not only works together well but has fun while doing it too. I originally joined the club when I was in sixth grade because my favorite teacher was the sponsor and told me what Operation Smile was about. I've been involved with them ever since," said Kaylyn.