"And Then There was One" victory at Sectionals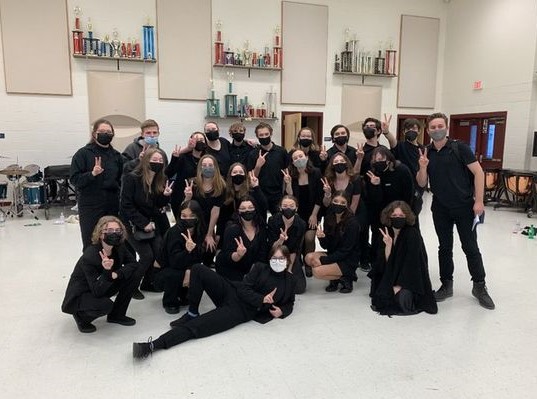 The Theatre Company recently held a murder mystery comedy-themed One Act play last week, and not only did they place 2nd at the 6A sectionals for the VHSL competition, they also advance to Regionals.
¨We started working on the play in the beginning of January, and our competition is Feb 1st. I think it went really well, considering with snow days, we lost a lot of rehearsals. We were able to push through and perform,¨ said senior Jaelynn Holloway.
At sectionals, students Tommy Fuller and Erin Jones were named two of six "Best Actors." The One-Act Play is "And Then There Was One – A Spoof," and the students will perform again on Sat., Feb. 12, in the Regional Competition at Thomas Dale High School in Chesterfield County, VA.
"It's hard to completely say why I think I was picked out as one of the outstanding actors. Theatre is very subjective…It's about working off the energy of the actors around you, trusting your tech team to know their cues, and letting yourself get lost in the world you've created. That's what I always hope to accomplish every time I step on stage," said Erin. "It's what all my cast mates hope to do as well. We make each other better."