Legends inspire the masses despite imperfections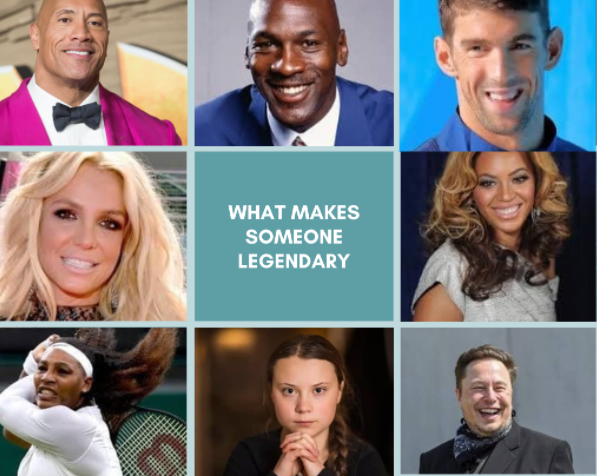 Legends: the inspiration to the masses, the pioneers of society, and mainstream role models for people, communities, and the world.
Widely regarded legend, Dwayne "The Rock" Johnson, has been in multiple box office films, starting off his career as a WWE wrestler. With all of his businesses like Seven Bucks Productions and his clothing brand, he has made numerous efforts towards the community to build and inspire people.
Also, well known, especially in today's headlines with gas inflation and the Russian invasion, icon Elon Musk is a legend people respect.
"He's one of my hero's because he's doing everything in his power to elongate the human race and make sure we don't go extinct," said alumni Turner Demers, class of 2021.
Businessman Elon Musk has built his brand on billion-dollar corporations such as SpaceX and Tesla.  His family started out rich and he grew his company over time to create these corporations that have changed the way energy is produced. He has changed driving into an electric matter rather than a gas-powered one.
Let's not forget female legends.
"I think Zendaya is a legend because she can sing, she can dance and she can act. Triple threat queen," said senior Allison Houpt.
Although legends influence the masses, they are human too, and that's what makes them relatable.
According to some, Britney Spears is a legend. This is a lady who is not afraid to show an imperfect public image.  Throughout her career, she has endured several public breakdowns, scrutiny from the press and a public trial,  regarding her conservation-based mindset and revealing personal details.
Female legends seem to defy the odds.
Environmental activist Greta Thunberg has broken barriers with how much resistance she has received from her age and to be this influential this young proving people wrong makes her a living legend.  She talks about ideas people care about and are willing to listen to because she has something important to say no matter how old she is, she is trying to help keep the world a better place and that's why people love her.
All-Star NBA player Michael Jordan is a major legend of today, mostly known for being one of the best basketball players in the league and branches off that idea of people liking him because they care about the things he does.  This happens with other athletes such as legendary tennis player Serena Williams who doesn't have to be involved with much more than what she is good at, because people will respect her based on their interests and her popularity.  
"Tom Brady is a legend because before he retired, he was one of the greatest football players ever and continues to be," said senior Nathan Rhoades.