Surfrider Club cleans beaches, fundraises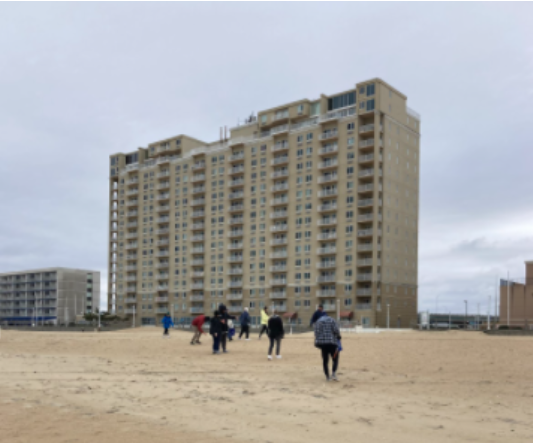 Littering and pollution have affected the beaches in Virginia Beach for far too long, but the Surfrider Club is here to help.
The club works to keep beaches clean by organizing cleanups where members meet and collect trash. They have already had two successful clean ups where 11 pounds of trash were collected.
"It was really successful," said junior Zoe Hall. "We had a lot of people show up, and we're working to have cleanups every month with the school."
The club's attempt to stop trash from entering the ocean aims to keep animals safer and water cleaner.
"It is important to keep the ocean clean for the animals to keep them happy and healthy," said freshman Chloe Purvis.
Surfrider also collaborates with different brands for fundraisers to help raise money that will go towards more beach cleanups.
"I think we are planning on doing another fundraiser with either Chipotle or Chick-fil-a," said Zoe.
Surfrider appeals to a diverse community of students from all grade levels, trying to make a positive impact on pollution.
"My favorite thing about Surfrider is that there are so many different kinds of people in the club; everyone can get into it, and it has a common message," said senior Shannon Halko.
If interested in joining the Surfrider club, follow @surfriderolhs on Instagram to know when meetings and cleanups will occur and sign up in the Schoology group.
"I would recommend joining the club because we only meet every once in a while, and it's for a really good cause," said Shannon."It's super easy to join; it's just three simple steps: you join the Schoology group, you scan your QR code and fill out your information, and you just come to the meetings and cleanups."