Girls soccer remain undefeated three games into season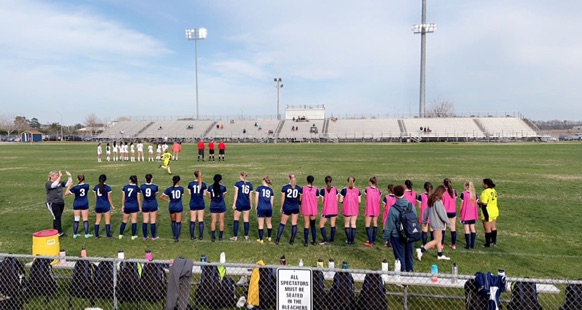 Girls soccer started their season off strong and set the tone for further games. With three games played, Dolphins remain undefeated. 
"Our main expectation right now is that we play our best and keep improving. We lost a lot of key players from last year, so we are a fairly new team, developing our own playing style. We are the underdogs in our next few games, but this gives us a chance to prove ourselves," said sophomore Anna Kain-Kuzniewski. 
They had a difficult preseason game with Cox which led to a 2-0 loss. However, come the regular season, they were given another chance and tied, thanks to a free kick goal scored by junior Sierra Clark.  
Ocean Lakes will take on the First Colonial Patriots for the next two games on March 31 and April 5. The Patriots were last year's state champions.