Varsity baseball ranked first in the 757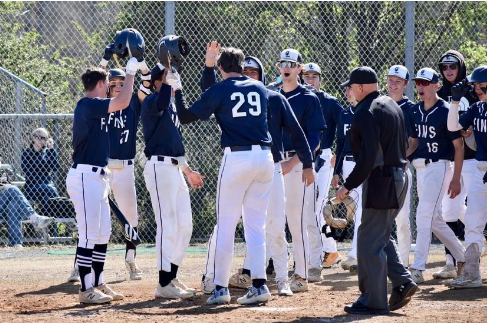 Varsity baseball takes the lead for all 15 local high school teams. According to MaxPreps as of May 3, the team stands with an overall record of 10-3.
"Our record doesn't accurately represent the capability of our team when we're firing on all cylinders. I see our team making a good run for a state championship, especially for Coach Zell's 30th season," said senior Marcell Whitfield.
According to Whitfield, they received criticism on their offense before the season even started. Since then they have done nothing but prove them wrong by outscoring their opponents 43-21.
On top of that, they have one of the best pitching staffs, consisting of Nick Beatty, Blake Dickerson, Lane Dreiman, Peter Philips, and James Vokoun, with 50+ strikeouts in only five games.
"The season's going good so far. The team's chemistry is really good, and we're just building up to be ready for the playoffs," said sophomore Colin Benson.