Students, teachers participate in Hurricane Harvey school sponsor program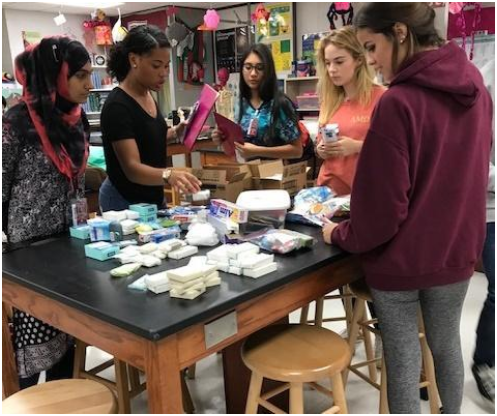 After Hurricane Harvey passed through Houston, many lost their homes. Students, faculty and staff banded together to offer support and supplies to Cy-Fair High School in Cypress, Texas, who was affected by the hurricane.
Science teachers Renee Jackson and Jeremy Schratwieser along with the Math and Science Academy club (MSA), adopted this school to sponsor in southeast of Houston.
"There was damage to the band room, library, and English department," said Jackson. "Teachers are back in school, but students have not yet returned."
Cy-Fair High School holds an estimated population of 3,500 students, and the MSA Club has sent supplies and toiletries to the school to help prepare for students to return. This school sponsorship is not run through an external organization.
"The MSA club has sent three shipments of boxes to CFHS, each box contains hygiene products like toothbrushes, shampoos, and conditioners," said biology teacher Jeremy Schratwieser. "The last  shipment contained tons of clothes for a custodian who lost everything."
One magnet MSA parent has donated $500 of postal fees to send 15 boxes of supplies to the school.
"Students returned to school on September 11," said Jackson.