LEGO Star Wars releases new popular game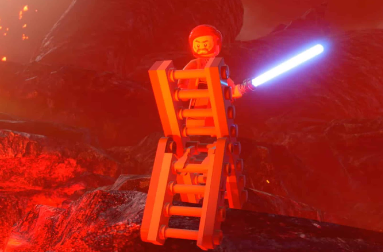 LEGO Star Wars: Skywalker Saga combines all the great features and events of all the previous LEGO Star Wars games, and it is a worthy game to beat.
The most important aspect of Skywalker Saga is that it includes episodes one through nine, which recreates previous games like Lego Star Wars II: The Original Trilogy, Lego Star Wars: The Complete Saga, Lego Star Wars: The Force Awakens, etc., and it combines all of these into one game. Furthermore, the developers, Traveller's Tales and TT Games, have added Star Wars series, The Mandalorian and Bad Batch, with playable levels, just like the original episodes to the game, but to access them, there is a payment fee.
However, the game is quite easy because of a lack of an ordinary difficulty adjuster unlike other single player games. Also, when flying a vehicle and shooting at enemy targets, the laser will be guided to the target to reduce the difficulty. This shows that this game was made to be easy for kids, and the developers were not adjusting for older people playing the game.
According to the Entertainment Software Rating Board (ESRB), another important detail of Skywalker Saga is that it is directed towards all ages with a rating of E for everybody (10 years old and above).
The game accomplishes this rating by excluding features that may be inappropriate to younger players like blood and gore, but there is still violence, so it is not for the very young audience.
Additionally, this revamped and combined game did exactly that; it revamped the older games to have better graphics and resolution since it can be played on next generation consoles, like the Xbox Series X and the Playstation 5. In older games, there were subtitles and sound effects but no voice acting, but Skywalker Saga brings life to the game with the addition of voice acting.
There are only a  few problems that exist in the game despite being so new, which include bugs, lack of  online co-op mode and character selection problems.
So if Star Wars is a favorite, and the consumer can spare the $60 price tag, get LEGO Star Wars: Skywalker Saga, have fun and beat the game.
According to IGN, the game is rated 8/10, this shows that this game can be fun for most people, even the most critical.