Sonic 2 speeds to the top of movie charts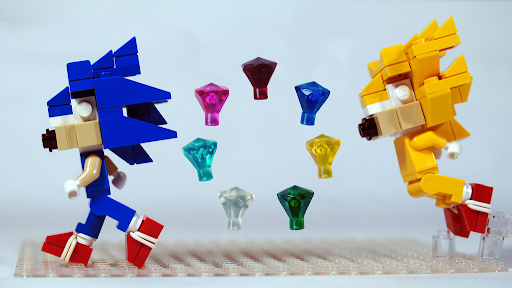 "Sonic the Hedgehog 2," the sequel, was released on April 8, 2022, by Paramount Pictures. Featuring characters from the original SEGA Sonic video game.
"I was so hyped when I heard [the original characters] were going to be in it, having them in the movie made the experience top tier," said sophomore Marisa Martinez. "Something about CGI talking animals getting groovy gets me excited."
The first Sonic movie premiered two years ago bringing the classic Sonic persona to life. Even with its speedy sense of fun it brought interest to a new generation of fans, who hadn't seen or heard of the games before.
"The new Sonic movie was so cute! I liked how they made Knuckles out to be angry but showed he actually was sweet and a nice character," said junior Leila Mendez.
In the second movie, they brought out a whole new plotline including characters from the first movie in addition to new characters.
Frequent references to the original video game, such as the air bubbles Sonic uses to breathe, can be seen in subtle ways throughout the movie.
"I really enjoyed the new Sonic movie. It really brought back memories from my childhood and I loved how in this movie they also included Knuckles and Tails, since they didn't in the first," said sophomore Ava Lucas.