A new record on the field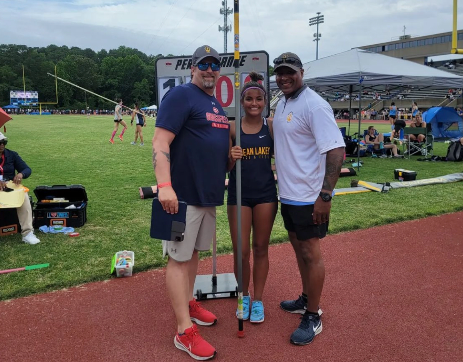 Junior Brooke Gunter surpassed yet another record on the track on Fri., June 3, at the Outdoor State Track and Field Meet.
This multisport athlete has not only set a new personal record for herself, but she has also scored the Region 6A state champion title in the Women's Pole Vault for her school, as well as for her track and field club team, Poseidon Vault.
Brooke was the only state champion, which gave her the state record title.
"It was an experience full of emotions; I was initially seeded 6th out of 20 girls, and my goal was to make it into the top 3. On my last attempt, I was able to clear 10'9,'' and so many emotions were running through my body. At that moment, I dropped to my knees and tried to hold back the tears coming from my eyes, this was a moment I would never forget, " said Brooke.