Boys volleyball starts season undefeated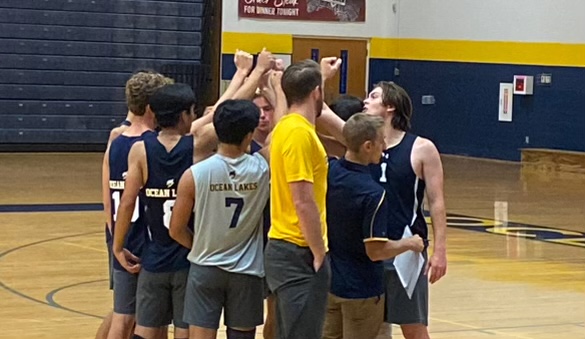 Boys volleyball remains victorious after two games with Landstown and Salem. The final set scores were 25-6, 25-14 and 25-23 against Landstown, and 25-14, 25-12 and 25-17 against Salem.
Leandro Cortado predominantly led the team to victory with Evan Ballinger, the first-year varsity coach at Ocean Lakes.
"I'd say my success stems from my setter to my fellow hitters and defenders, so it is truly a team effort." said Cortado. "I appreciate all of my teammates and coaches giving me the support I need to put on a good performance." 
This year, the team placed fifth out of 15 in the preseason rankings. The Dolphins played against Indian River High School and lost 2-1, but overcame the adversity with a 3-0 win against Hickory High School. The team has not lost a game since the first of the preseason.
"Volleyball is the sport to watch this season. We love support from our fellow dolphins," said Cortado.