Number 9 is back on the court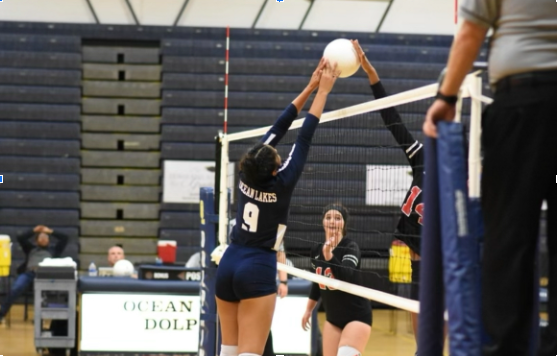 Senior Adrienne Peji is more than ready to take on volleyball again after two surgeries. 
"The team is very excited about having her back. She is working very hard to get back on track and will come out stronger than before," said Coach Christnia Barnhart. 
Adrienne had an ACL reconstruction April 2019 and a Meniscectomy in April 2022. 
Despite her hardships, she continued to persevere and fight her way to eventually earn a D1 commitment at Old Dominion University. 
"I always put forth my best effort, even during "easy" matches because you never know who might be watching," said Adrienne. 
While she was accepted into other D2 and D3 colleges, she chose ODU to stay close to home.
"My parents always wanted me to stay close to home so when ODU gave me an offer in the beginning of my junior year; it felt like everything fell into place," said Adrienne.
Adrienne has always been caring towards her teammates on and off the court. For anyone who wants to play in college her advice is to work hard, never be complacent and open minded. 
"Committing was the first step, but competing for playing time will be the next," said Adrienne.