New band director, excited to build on strengths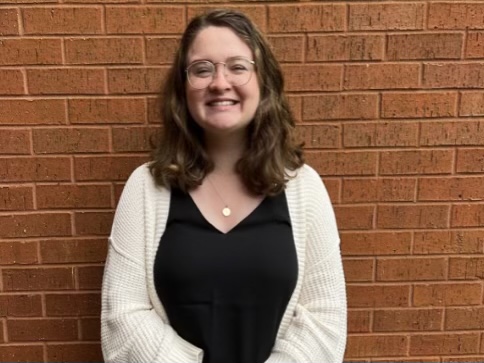 New band director, Katelyn Proffitt, began her band education career at Ocean Lakes in the fall of 2022.
"One of the best memories in the band so far is after our first show; [Proffitt] gave us a pep talk and started almost crying just for the fact she was so excited," said sophomore Savannah Perkins. "[She] is a really good band director. She's so nice, gets along with the students, is open-minded and makes it fun."
Proffitt is also responsible for assessing the band's weaknesses and strengths, and her co-workers feel she is up for the job.
"She's great, very organized. There aren't many female band directors in general; I believe she is the only female in the district. She's doing an amazing job," said Assistant Principal Leah Nelson, who used to be the band director before transitioning to administration.
What makes Proffitt good at her job is that she can play every instrument, which helps her create activities that make band more enjoyable.
"One of the funniest marching band sets looks like a hamburger; everyone seems to enjoy it, and it's kind of just a thing we do. I'll yell out 'J' for juicy hamburger' or something like that," said Proffitt. 
Even though switching band directors can be a hard for musicians, especially when the director replaces a long-term director, she is not afraid to work hard to overcome the obstacles.
"She's carrying traditions, organized and hardworking. She's doing a great job with the band," said William Boardman, the chorus teacher.