Class of 2026 lends a hand during the holiday season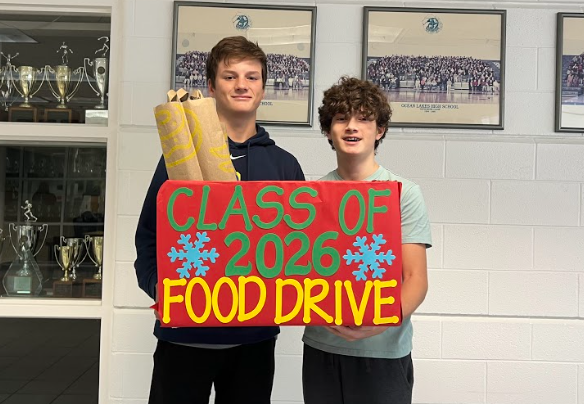 The Food Bank of South Eastern Virginia has been a hot spot for donations during the month of December. 
With holidays close to an end and Christmas right around the corner, co-sponsors Emily Adams and Hollyanne Chesnut took it upon themselves to lead the class of 2026 to give back to others that may be facing personal difficulties. 
Donations consisted of canned foods such as beans, vegetables and many other preservable items. They have been distributed throughout the Hampton Roads area for families in need.  
"It is important to donate to food drives, especially during the holiday season, because it can be a stressful experience for families who may be facing financial obstacles. The class of 2026 wanted to help ease that burden for members of our community," said co-sponsor Chesnut.