Booktok misleads young readers to overrated books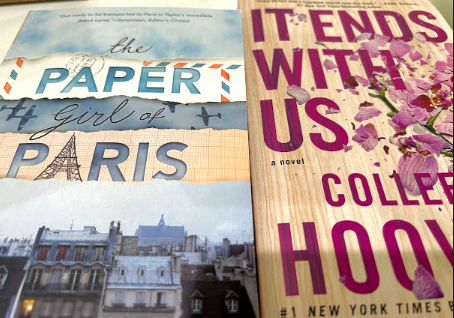 Tiktok has controlled the social media world since 2019. However, the popularization of BookTok takes over everyone's screens as many individuals review novels through short promotional videos to expand their fan base.
Books like "We Were Liars," by E. Lockhart, "The Song of Achilles," by Madeline Miller, and "The Seven Husbands of Evelyn Hugo" by Taylor Jenkins Reid, topped the reading charts, quickly becoming favored reads for young adults.
But are these books as good as individuals on social media perceive them to be? 
Many young readers on social media believe that "It Ends with Us," one of Colleen Hoover's books that topped the charts in 2021, is a romance novel about a protagonist in a love triangle. However, they fail to notice the main character's emotional struggle and the "antagonist's" manipulative nature. Overlooked concepts like jealousy and sacrifice, mislead the audience to think it is a young adult romance read.
Written by V. E. Schwab, "The Invisible Life of Addie LaRue," also deceives the audience. With a combination of the slow-paced plot, confusing storyline, and a messy twist of historical and fantasy elements, this novel does not meet expectations, proving to be a boring read.
Not only are these novels deceptive to readers in terms of their main idea and message, but override other fame-worthy novels. Some of these best-kept secret books include "Things We Know by Heart," and "Parallel."
"Things We Know by Heart," is definitely a book well worth the investment. Published in 2015 and written by Jessi Kirby, this book tells the journey of loss, love, and recovery through the perspective of a girl who recently lost someone she loved, embedded with several emotional aspects.
For those who love mystery and sci-fi genres, "Parallel," by Lauren Miller presents a story that travels through universes, literally. Along with elements that young adults can connect to, like applying to colleges and relationships, it introduces the scientific concept of parallel universes, keeping the reader at the edge of their seat. 
However, along with these books, several others prove to be worth the time reading. Booktok has only popularized a few, keeping several others hidden from the view of readers. Thus, exploring books beyond the world of social media can lead to better quality, captivating reads.