DECA returns to New York City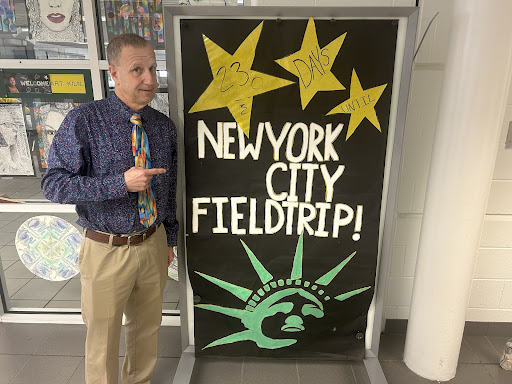 After three years, the three-day trip to New York City will make its return on March 22, 2023.
COVID-19 put an end to these trips in recent years with concerns that the abundance of COVID-19 cases in New York put students at a higher risk of contracting it. Readily available vaccinations and treatment allow students to NYC with less worry.
"We don't need to worry about COVID this time around; we can go anywhere and everywhere without any restrictions. Everything is finally back to normal," said DECA and marketing teacher James Cartwright.
Students old and new, in business, art, and AVID, get to visit the places that students used to see, taking tours through Madison Square Garden, Rockefeller Center, Times Square, and even learning in the Empire State Building and 9/11 Memorial.
"The only thing different about this year is that we had to switch hotels; other than that, everything went as smoothly as it usually does," said Cartwright.
This year, business and art class will visit New York, but AVID will not join the trip.
"AVID will not be attending as a group this year, but we are excited about resuming our participation next year; we are planning fundraising campaigns to help offset the costs," said AVID coordinator Elizabeth Schur-Badach.
With AVID canceling this year, the total number of students attending NYC is down 40 people. Ocean Lakes will team with Landstown on a hybrid field trip, bringing the total number of students traveling on March 22 to 93.
"The thing I'm most excited to see on this trip is the Blue Man Group. I remember seeing them once when I was younger, but now that I'm older, I think I'll be able to enjoy them more," said sophomore Rayara Affonso.