Local rescue shelter nurses animals back to health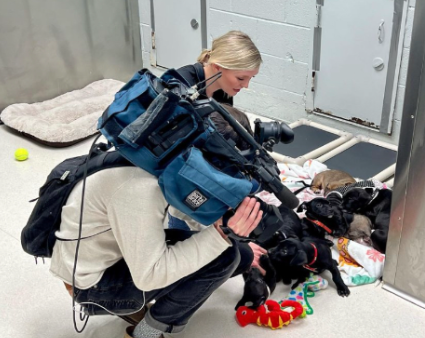 Hope for Life Rescue shelter in Virginia Beach takes a variety of animals no one else will and nurses them back to health. 
"Every animal we take in has to see the vet right away," said assistant director Martha Wilkins. "We take in such difficult cases, mostly neglected and abused animals." 
13News Now stepped in to help raise donations and partnered with Paws for Charity. On March 23, the organization reached their goal and raised more than 22,000 dollars for HopeForLifeRescue.
Donations from the community and a group of dedicated volunteers is what keeps the doors open. 
"Different volunteers do different things," said volunteer Suzie Shipley. "Some take dogs home overnight, some walk the dogs, some help with the dishes. We all do anything we can to help the shelter."
The most challenging animals to deal with are those that have never had any socialization or love and all they know is fear. 
"We mend broken hearts with love and physical challenges with great vet care," said director Pauline Cushman. 
The organization's biggest accomplishment over the years is a 98% save rate with intake averaging 12-1300 a year. There is only one location but their desire is to expand the community in order to rescue more animals in need. 
"We have noticed that once the animals get to us, and they are in a more home-like setting, they are less stressed, more comfortable and more likely to be adopted," Wilkins said.