Homecoming considered an "underclassman dance" by many
The homecoming dance takes place in the fall at high schools all around the nation. For most schools, this dance is considered a freshman or sophomore event for the most part.
"The majority of the people who go are underclassmen, and then the occasional junior or senior who want to go because it is their last year," said Kellam High School junior Hanna Lynch.
The same is true at Ocean Lakes. The number of tickets bought for upperclassmen are not as high as the underclassmen.
Students have expressed different opinions towards the dance.
"I don't think homecoming is a freshman dance," said junior Ryan Newman, "It's an amazing time of year no matter what grade level."
Homecoming entails hallway decorating, spirit week, Friday assembly, the football game, then the dance on Saturday night.
"It is mostly freshman, but any grade will have fun," said sophomore Isabelle Weiss. "It's a good dance for underclassmen because they don't have ring dance or prom."
Generally, upperclassmen would rather go to the dances for their grade level.
"I'm waiting to spend money on prom," said senior Vinny Jarvis, "I am a senior and homecoming is mainly for freshmen and sophomores."
About the Contributor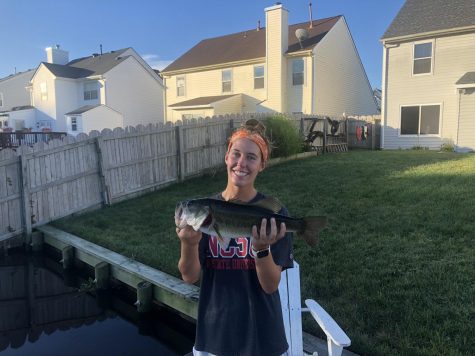 Chloe Bishop, Design Editor
Chloe Bishop is a third year journalist and serves as design editor. She works to promote the paper with t-shirt design and publicity posters. She is a...