Alumna breaks modeling standards, builds confidence in others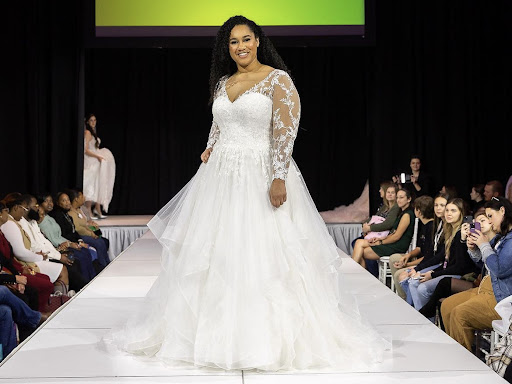 With her welcoming, bright smile, Alumna Lexi Thomas walks down the fashion show runways showing off her beautiful curly black hair and her brown eyes that feel like a warm cup of hot chocolate.
Thomas got into modeling while she was a junior at Ocean Lakes High School. She found an Instagram post for Girls and Gowns and applied out of curiosity. After a week and a half, Thomas got a phone call back from Girls and Gowns explaining how she got accepted. She has been modeling for almost five years and models mostly wedding gowns. 
"I never, never, never in a million years was the girl to put on a cute dress. I had people ask me if I owned dresses or skirts, or anything fancy because I wore soccer shorts, yoga pants and dirty T-shirts to school the majority of my time," said Thomas.
Thomas loves encouraging young girls and is very strongly opinionated on beauty standards.
"There's uniqueness in being you. You were created and designed with a purpose. There's beauty in being yourself, and no matter what you believe, you weren't put on this earth to act like somebody else. So there's value in you being yourself and being who you are. I am not your stereotypical model. I mean I am tall, I fit that bill, but I am not the super skinny size 2-6 girl who's always liked makeup and played dress-up. I played dress-up as a kid, but I dressed up as a linebacker. But to go out there and completely be me, I get the opportunity to relate to people who didn't want to play with Barbies as a kid but wanted to play with dirt." said Thomas.