Athletes vs. mental health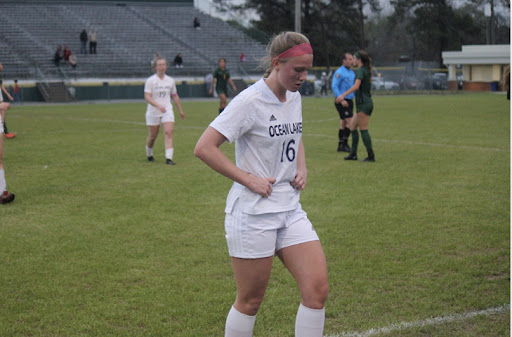 Many factors play into the depletion of an athlete's mental health. Too many to count more often than not. Athletes are struggling. They need help.
To many, sports can just be a game, but to athletes, it's everything.
"You're worrying if someone else will take your place, you worry so much until you make yourself sick," said sophomore Savannah Steffans.
Thirty-five percent of student-athletes suffer from disordered eating, depression and anxiety, according to acsm.org. Limited privacy, independence and inadequate recovery time create an open door for anxiety in an athlete's life.
"The pressure has affected my teammates. Hearing about them staring at the ceiling all night wondering if our coach was mad at the way they performed, or if their friends are upset because they have little time for social life. It takes a toll on everyone," said sophomore Tatum Heckstien.
One mistake can cause an athlete to doubt themselves and lose confidence. One mistake can cause a loss. One mistake can cause a season-ending injury.
"Five days a week, wake up, go to school, go to practice, come home, eat dinner," said freshman Maddie Murrell. "You can't even eat because your whole mood revolves around if you did good enough or not."
On average, student-athletes spend three to four hours a day; six days a week training. On top of 24 hours of training, they attend school for 35 hours a week. 59 hours. That is 19 more hours than a normal adult would spend at a full-time job. Adding Homework, social life and part-time jobs into the equation doubles the number of hours student-athletes are busy.
"Sometimes I don't have enough time for me," said Tatum.
The burning desire to succeed, earn the respect of others, or get the starting spot and achieve your dreams is pressuring and takes a toll on many athletes.
 "I don't want to give up on the sport I've played since I was little. I love it. Even with the stress, sports is my only escape from reality," said junior Karla Mendoza.