Dominion Energy converts VB to new energy source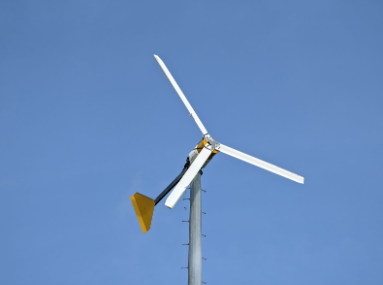 Dominion Energy, a power company that provides electricity and energy to Virginia, has begun a project to bring offshore wind turbines to the beach.
"The turbines will be the next step in clean energy," said sophomore Chase Phillips.
This historic project will be the second offshore wind power project in the nation.  Two hundred  wind turbines will be placed 28 miles offshore and construction is set to finish in late 2026.  The 2.6 gigawatt project will provide clean, renewable energy to 660,000 homes in Virginia Beach.  Two turbines have already been installed, currently they have provided energy to 3,000 homes and have avoided 25,000 tons of carbon dioxide emissions per year, according to Dominion Energy.  Up to 14,000 jobs are predicted to come out of the project, as well as a significant economic gain for the city.
"I think they are worth the time and money," said junior Kate Rotolo. "They will generate a lot of electricity longterm meaning we won't need to burn as many fossil fuels.  The money spent will be gained back in savings from less climate change action measures."
9.8 billion dollars has gone into the budget for the turbines.  
The transmission lines are planned to run through Dam Neck to provide energy to areas in Virginia Beach.   
The wind farm is predicted to create a reef which will boost fishing and ecotourism, this will benefit the environment and economy of Virginia Beach.  However, concerns have risen about the effects of turbines on local whales, but research shows that the project has not affected any recent whale deaths, according to FactCheck.org.  
"The wind turbines will help the environment, and positively affect the area of Virginia Beach," said sophomore Lily Bond.