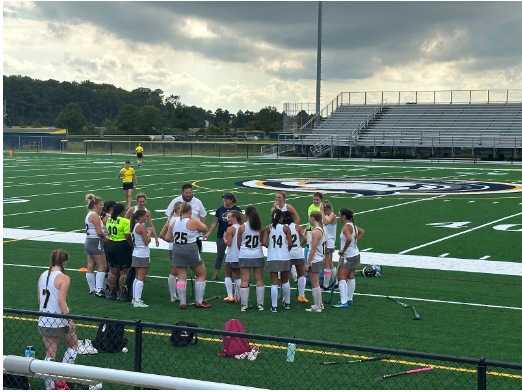 Ocean Lakes field hockey gains two mercy-ruled wins to kick off the 2023 season.
With a team full of 13 seniors, leadership plays a huge role in the team's success. This year the team voted on four seniors as captains, all of which have been on the team for three or four years.
"We play well as a team. Strong leadership is vital to our team and will continue to make our team successful," said coach Lauren Logan.
After coaching the JV field hockey team last year, coach Logan has recently stepped up as the new varsity head coach.
"It has been amazing joining the team. I love the team and coach, we all work so well together," said freshman Rylie Dillon.
Trust, respect and communication are key to any team, according to captain Melanie Dunaway.
"You have to communicate your team's goals, techniques and strategies," said Melanie.
Although the coaching staff changes often for field hockey, this year's team has found a good rhythm, with their current record standing at 3-4.
"It is a good year to be a dolphin on the field hockey team," said Melanie.