The Greatest Showman brings light to underlying meaning of the circus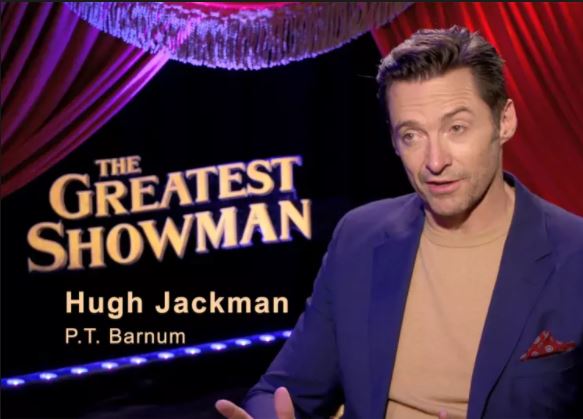 Every day people are judged, isolated, and told they are "different," and some just feel out of place, like they do not belong. This sentiment is shared by Phineas Taylor Barnum, creator of the Ringling Brothers and Barnum and Bailey Circus, who is the main character in the movie, The Greatest Showman. 
At first glance this movie, produced by Laurence Mark, Jenno Topping, and Peter Chernin, seemed to be a simple musical about the career of P.T. Barnum, a man who had an eye for show business and created "the greatest show on earth."However, I was pleasantly surprised with a brilliant production that has now become my favorite movie of 2017.
With a heartfelt soundtrack and talented cast, including Hugh Jackman as P.T. Barnum, Zac Efron as Philip Carlyle, and Zendaya as Anne Wheeler, this movie showed off its ability to convey how embracing differences within society is crucial to progress, and it received a well-deserved nomination for Best Motion Picture Musical.
Not only does the movie give historical background to the story of P.T. Barnum, but it teaches many valuable life lessons through the use of song and dance that connects the audience to the charming characters. Hugh Jackman's acting was very inviting and went along perfectly with the brilliantly planned budding romance between Zac Efron and Zendaya who perform a standout duet. Their duet brings love to the set, keeping the audience on the edge of their seats.
Despite the constant obstacles the characters must face, they instill a sense of hope for the future of society, while encouraging the audience to embrace those who are unique.