Theatre Company puts on a 'maliciously delicious' public performance of competition piece
The Theatre Company performed a free public show of their one act, The Bad Seed, for the upcoming VHSL One Act Competition. The show was presented in order to gain public critiques for both the actors and the one act as a whole to perfect it before their competition.
Theatre will take The Bad Seed to sectional competition on Feb. 2 at Bayside High School, where they will compete against other local schools. If the school places either first or second, they will move on to regionals.
The Bad Seed is originally a novel that has been adapted into both a Broadway play and Academy Award nominated film. It tells the story of a mother's realization that her young daughter is actually a murderer, despite her charming facade.
"The show is maliciously delicious," said junior Tristan Hicks, who did hair, makeup and costumes for the one act.
About the Contributor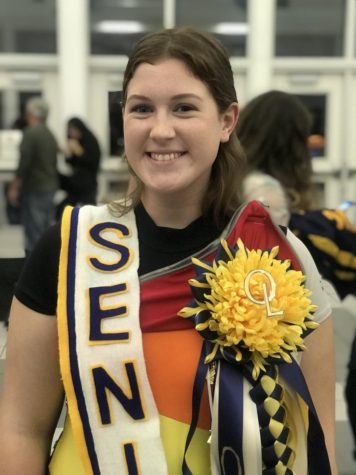 Morgan Bush, Staff Writer
Morgan Bush is a senior, staff writer and social media contributor for the 2018-2019 school year. When she isn't writing for The Current or posting to...