Black History Month Profiles: Simone Manuel
African American swimmer became a role model through her victory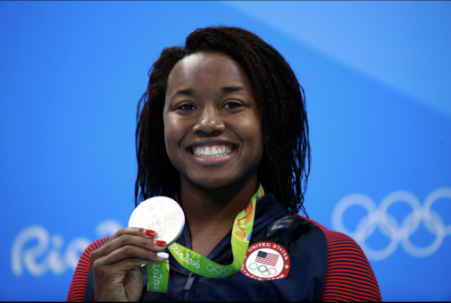 Simone Manuel was the first ever African American female to win a medal for swimming in the 100-meter freestyle during the 2016 summer Olympics in Rio De Janeiro.
The 20-year old from Sugar Land Texas tied for the gold with a record-setting time of 52.70 seconds and showed the strength and perseverance of her heritage to never give up. She also proved that swimming can be for anyone no matter their race, and no one should avoid doing something they enjoy.
"The gold medal wasn't just for me. It was for people that came before me and inspired me to stay in the sport. For people who believe that they can't do it. I hope I'm an inspiration to others to get out there and try swimming. You might be pretty good at it," said Manuel.