Seniors prepare for the next chapters in their lives, college or work force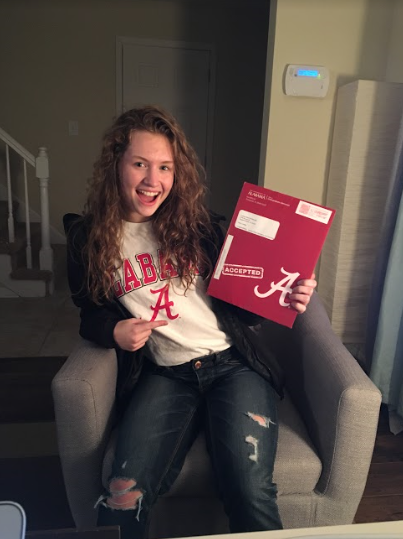 With college application crunch time, seniors feel pressured to make decisions for their future, and many have finished applying to schools or have already committed to a college.
"I applied to ODU, Radford, and Regent," said senior Alyssa Boone. "I was accepted into all three, but I decided that I want to go to ODU."
Students that have applied for early decision have heard back from schools already.
"I've applied to James Madison University and was accepted in the early action decision," said senior Meagan Berry. She wants to pursue a career in business.
Many of the students who applied for regular decision have not heard back yet.
"I applied to JMU and VCU, but for regular decision, so I haven't heard anything back yet," said senior Tayler Seaman. Her top school is James Madison University where she would like to study psychology.
"I have already applied to Virginia Tech, JMU, ECU, Alabama, and the University of Mississippi," said senior Ethan McDade. "I want to get a degree in Marketing."
2018 graduates wait patiently on acceptances that will shape their futures.
"I plan to major in business and minor in fashion marketing," said Alyssa.
Some seniors will stay at home and go to a local college while others will go straight to work after they graduate.
"I plan to go straight into the work field after graduation," said senior Patrick Baker. "I am going to work at STIHL, where my mom works, while I take a few classes at TCC. I want to work towards a degree in technology engineering, and I will get to live at home, which will save me a ton of money."
Other seniors plan to move out of state to go to their dream schools.
"I got accepted into University of Alabama, which has been my dream school since last year," said senior Cynthia Braithwaite. "I am going to live on campus and my GI Bill covers everything. I plan on going into the pre-medical program, trying out for the cheer team, and rushing in the fall."